How to bridge MOVR token from Moonriver network to the Moonbeam network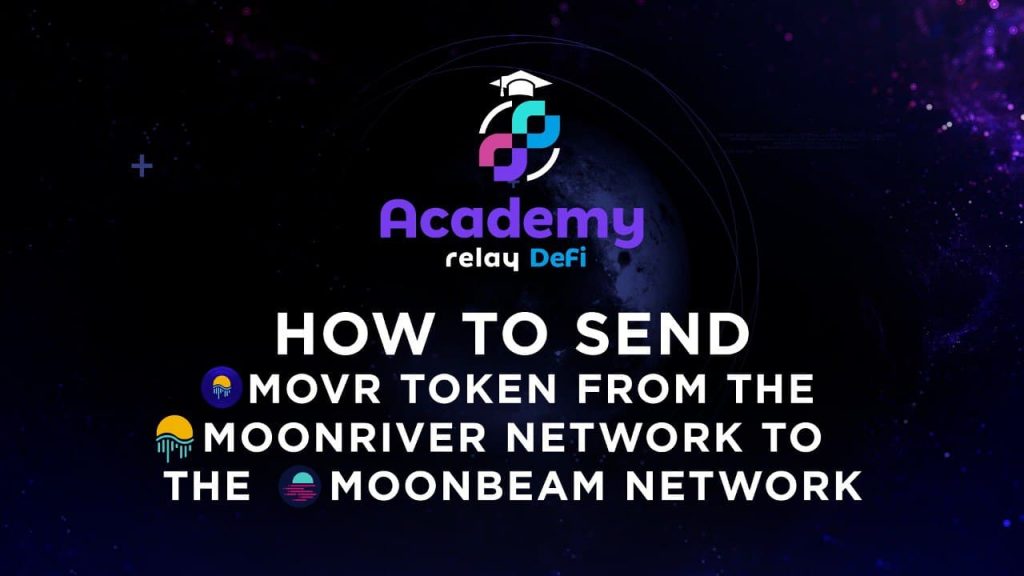 In this example we will show you how to send MOVR token from the MoonRiver network to the moonbeam network with RelayChain bridge
If you don't already have MOVR token you can get some on one of our partner DEX on MoonRiver listed in the description below the video.
On the RelayChain app select the the destination chain where you want to send your funds. In this case Moonbeam
select the token you want to bridge and input the amount you want to bridge and click transfer
This will be a 2 step process, first you will need to approve the transaction and than start the actual transfer
Voila! You transaction is completed
How to Import the Moonbeam settings and the contract adres of the bridged token in MetaMask?
Now to verify that your funds are arrived on Moonbeam network, you might need to add  Moonbeam RPC to your MetaMask wallet and import the MOVR Moonbeam version into your wallet. Here's how to do so
Select the Moonbeam network in the top dropdown menu on the relay app. MetaMask will ask you to approve the new network and import the moonbeam settings.
Once added, switch network and got to the asset tab and click import token
Copy the MOVR moonbeam address from the description below the video and paste in in the custom tab and import the token to see your balance
MOVR contract on Moonbeam: 0x726312Be83A6369e020a66d71Bb1eB2442484759.
More info about Moonbeam: How to bridge from Moonbeam to other networks.
Simple fast and secure, Relay
These complete steps are also in the tutorial Video below.