Today, Relay Chain launches its Bridge Aggregator! The aggregator connects users with liquidity from top bridging protocols—at present, Synapse, Multichain, Celer, and Hop—and always selects the most economical path.
To celebrate this launch and encourage adoption, Relay Chain is running a lottery for all bridge users! Use the bridge you were already going to use, but with a chance to earn prizes!
We believe in an omni-chain future. This future is only made possible by combining multiple capabilities into one simple and seamless user experience: Relay Chain.
The Basics
What does the bridge aggregator do?
The bridge aggregator builds atop other bridging protocols to find the most economical path to bridge the user's funds. This path is identified and used automatically.
How do I use the aggregator?
All users conducting a bridge transaction on Relay Chain will automatically use the bridge aggregator; it is now built into Relay's bridge user interface and is "always on." Piece of cake!
Which bridge am I using when I execute a bridge transaction on Relay?
Once you've chosen your token and chain, the Relay UI will inform you which bridge will be used prior to your confirmation. Upon executing a successful transaction, the UI will record this information in your history tab.
Does bridging cost more now?
No, users pay the same base bridge fee. There is no additional charge for the aggregator.
What is the Lottery?
We're giving away bags of RELAY tokens and more! Each use of the Relay Bridge during the Lottery period will grant the user 1 lottery ticket. Read more below, including other ways to obtain lottery tickets.
Relay Bridge Aggregator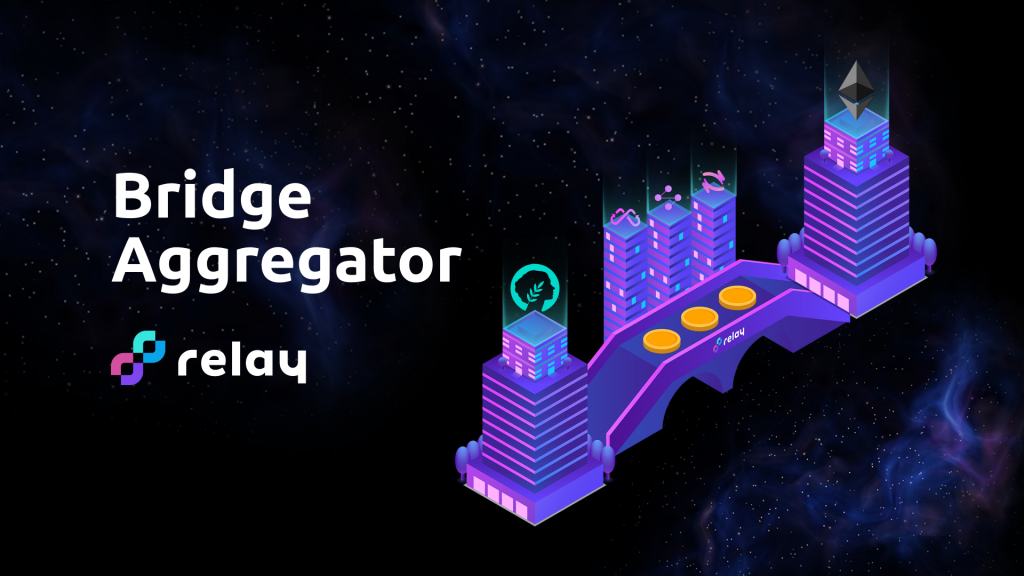 Decentralized finance (DeFi) is spread across dozens of blockchains. Each chain has its own ecosystem with its own protocols, presenting users with a dizzying array of financial strategies.
Relay Chain's bridge aggregator finds and uses the optimal bridge path based on the token and chain selections using automated algorithms, resulting in cost and time savings for end users and thereby opening up new opportunities to trade, farm yield, and arbitrage.
Our user-focused aggregator gives a unique, intuitive experience, enabling crypto adopters to trade like pros, and makes "cross-chain DeFi accessible to the masses."
Relay Chain Lottery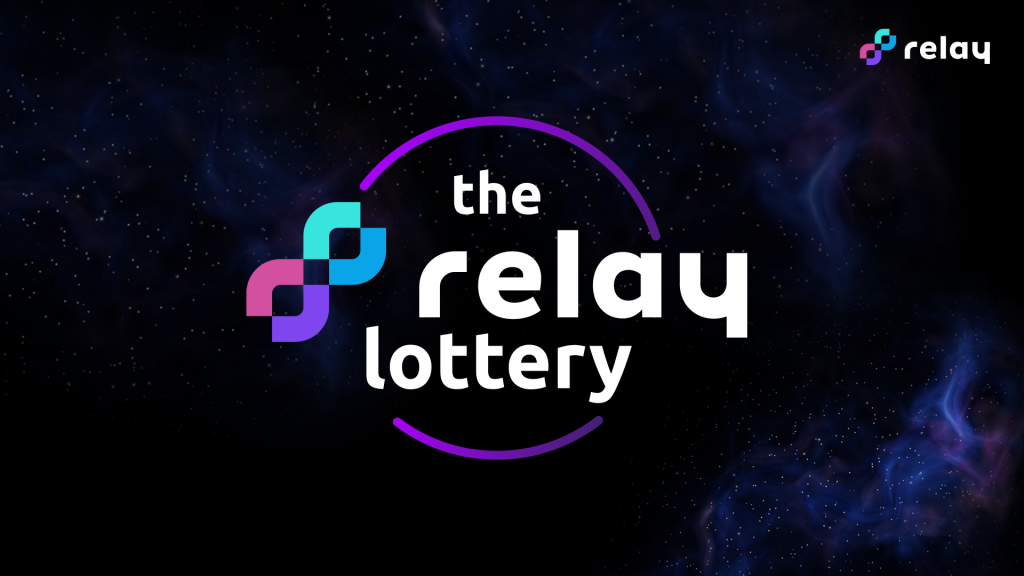 Relay is celebrating the launch of the bridge aggregator by featuring the Relay Lottery! This is your chance to win bags of RELAY tokens! Details are given below.
Get tickets
Wait for the draw
Check for prize
Claim your winnings (if you've won)
Repeat!
How to Enter the Relay Lotteries
There are two ways to obtain lottery tickets:
Each bridge transaction automatically awards the user one lottery ticket. All bridge transactions qualify.
Lottery tickets are available for purchase on the Andromeda (Metis) Blockchain when connected to the Relay Chain dApp at a price of 5 RELAY tokens apiece. 50% of the RELAY collected by the dApp through these purchases is returned into the prize pool. The other 50% is automatically burned.
How the Lotteries Work
Initially, the lotteries will run weekly for four weeks (four draws). Three winning tickets will be chosen at random on the Metis Andromeda network each Friday at 5:00 p.m. UTC. Lottery tickets for a given weekly lottery expire upon the conclusion of the respective contest period. That is, lottery tickets do not carry over from one week into the next.
All winners will be chosen via a random number generator and the prize pool (see below) is split evenly between the winners.
You must check the app to see if you have won! 😀Unclaimed winnings are forfeited after 30 days 🙁
The Prize!
The prizes for each lottery are funded by three sources:
Lottery Ticket Purchases. 50% of RELAY tokens generated via lottery ticket sales each round is returned to the prize pool. The other 50% is burned.
Relay Treasury. The Relay team will contribute an additional 4000 RELAY tokens to the prize pool every contest period.
Random Infusion. At random, the prize pool will be injected with tokens obtained from bridge fees, grants or other partnership programs.
Check back often to keep on top of the prize offerings!
What's Next?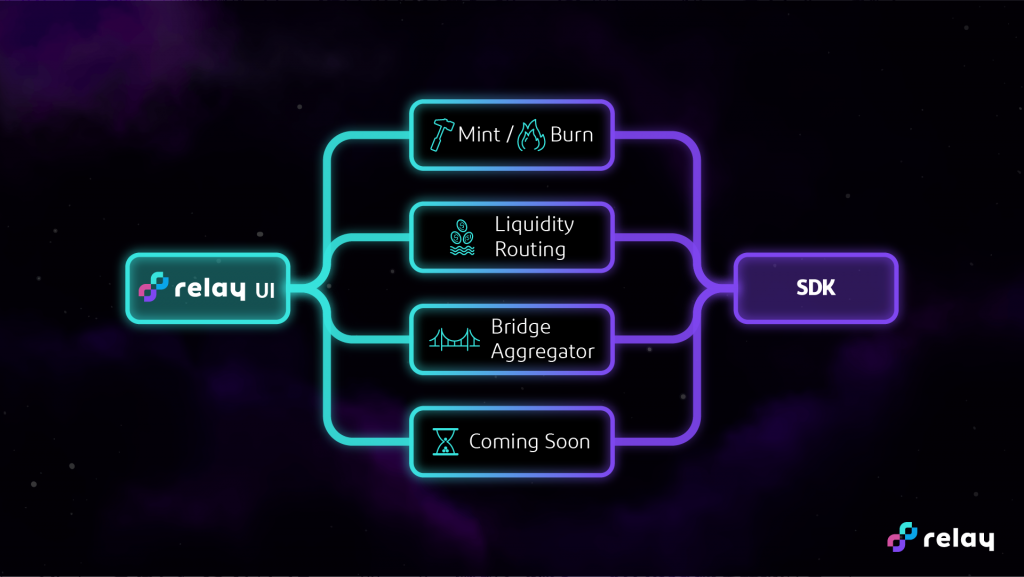 The Relay team will migrate the Relay Servers to AWS Nitro Enclaves for secure blockchain key management. Given the time required to make this transition, and the holidays approaching, we will be executing this migration and completing our SDK by year's end. All other remaining roadmap items will be pushed to 2023.
Why SDK?
One of the unique value propositions in using Relay is our user experience. With the updated infrastructure set in the recent release of bridge version 2.0, we are able to house multiple products in one simple and easy-to-use interface – creating a unique bridging experience and product offering.