The Everest team and community collaborators are pleased to announce the arrival of an Ethereum <> Binance Smart Chain (BSC) bridge, delivering long-anticipated cross-chain interoperability for ID tokens—now available on both the Ethereum and BSC blockchains.  
In this article, we will explore the functionality that cross-chain bridges deliver, how you can get started using the cross-chain bridge infrastructure, and what this means for the ID token. We will also discover what benefits the Ethereum <> BSC cross-chain bridge will bring to the ecosystem participants and token holders. In the future, we plan to implement multiple bridges (i.e. Polygon too).
What functionality does the BSC <> Everest bridge deliver?
Most blockchain protocols exist in walled-gardens, where separate chains cannot communicate with each other, and tokens cannot be easily sent chain-to-chain without complex infrastructure. With the rise of decentralized finance and applications, a lack of interoperable token standards has forced many users to remain restricted within a single blockchain ecosystem; without exploring what other chains have to offer.
Bi-directional bridges are making the process of moving tokens between chains easier, by taking an asset from one blockchain and issuing an analogue of that asset on another chain. This involves the creation of a 'wrapper' for crypto assets on the new blockchain, pegged to the value of the original asset. Wrapped assets moved through a bridge balance out the circulating supply, so that the total balance of tokens across each blockchain ecosystem continues to reflect a token's true supply. 
For ID tokens, the launch of the Ethereum <> BSC cross-chain bridge opens up a new world of possibilities for ID token trading, functionality, and cost-efficiency. For the first time, ID token holders will be able to move their tokens from the Ethereum network, to the Binance Smart Chain network, and vice versa.
This gives the ID token all the functionality that would normally be afforded to a BSC token, such as access to BSC-specific secondary market trading infrastructure, wallets, and more. But what are the specific benefits to the Everest ecosystem? 
How does this benefit the Everest ecosystem?
Enabling ID tokens to be swapped and purchased as BSC-based tokens opens up an entirely new community, who can more easily access the Everest ecosystem. Not only can users access all of the decentralized trading and swap infrastructure on the Ethereum network, but now they can also take advantage of infrastructure built for BSC tokens—such as BEP20 enabled wallets, or swap infrastructure. 
By gaining access to hugely popular trading venues such as DEXes, the ID token instantly becomes available to an entirely new audience—BNB token holders and community. Not only does this increase exposure for the ID token, but it raises the profile and expands the user base for the entire Everest blockchain. We think we speak for all of our community when we say we are looking forward to welcoming Binance Smart Chain users to the Everest ecosystem! 
But by far the most significant benefit to ID token holders will come through the drastically reduced fees that the BSC network offers. It's no small secret that Ethereum often has periods of astronomically high gas prices, sometimes reaching hundreds of dollars—making transactions prohibitively expensive for many users.
Passing these high fees on to our users is fundamentally at odds with Everest's mission of bringing faster and cheaper transactions to our users, and at odds with the founding principles of blockchain technology itself. As described in our previous article, Everest aims to provide a ready-made entry point to financial services that will enable economic growth in developing markets, which can only be achieved by first improving affordability and accessibility.
Now, through the Ethereum <> BSC cross-chain bridge, we can finally empower our token holders to buy, trade, and swap ID tokens, while leveraging the cost-effective transaction fees of Binance Smart Chain. The bridge brings the Everest ecosystem one step closer to delivering its mission, while simultaneously bringing an abundance of new users.
Setting up your wallet for BSC-based tokens and trading ID tokens on decentralized exchanges
The ID token was issued on the Ethereum network, and therefore works best with Everest's EverWallet, an ERC-20 wallet, which can pull in and manage MetaMask, MEW and other ERC-20 wallets. With integrated biometrics, you no longer need to worry about losing access or remembering long, complicated seed phrases—just have your live face & PIN. Binance smart chain uses the same blockchain addresses as Ethereum. This means it's fairly simple to switch from the Ethereum Mainnet, to a Custom RPC tailored for BSC tokens. 
If you decide to bridge your ID tokens over to BSC through the Ethereum <> BSC cross-chain bridge, please note that you will first need to set up your chosen Web 3.0 wallet to accept BSC tokens. At present, the bridge only supports MetaMask, and there's a great video guide to setting up MetaMask for BSC here.
Most importantly, you need to ensure that the custom network settings you enter in your chosen wallet are accurate. Follow the steps in the video linked above, and when prompted enter the parameters below:  
Network Name:

BSC Mainnet

New RPC URL:

https://bsc-dataseed1.binance.org/, or; https://bsc-dataseed2.binance.org/

ChainID:

56, or; 0x38 

Symbol:

BNB

Block Explorer URL:

https://bscscan.com/
Once you've set up your wallet to accept BSC-based tokens, and you've swapped ID from Ethereum to BSC using our cross-chain bridge, you can trade ID-BSC on secondary-market trading venues. 
While you would usually go to the likes of UniSwap or SushiSwap to trade ID tokens issued on the Ethereum blockchain, you will need to use a Binance-enabled secondary market trading venue to swap BSC-based ID tokens. 
Using the Ethereum <> BSC cross-chain bridge 
Step one  – Connect your MetaMask to the Bridge
To get started, navigate to https://bridge.everest.org/ and connect your MetaMask or other supported wallet. You will need to give approval to MetaMask for the Ethereum <> BSC cross-chain bridge to 'spend' your tokens.
Check out the screenshot below to see how to connect your MetaMask to the Bridge and approve transactions.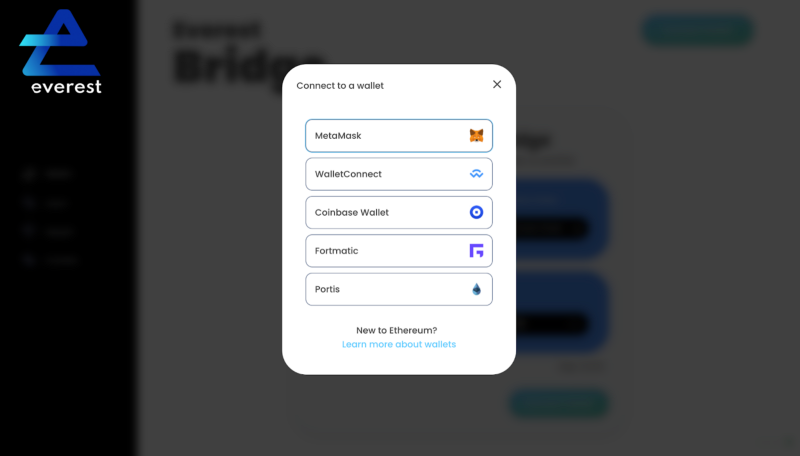 Step two — Bridge your Ethereum-based ID tokens to BSC-based ID tokens
Once you have connected your wallet, you're ready to swap your ID tokens from Ethereum to Binance Smart Chain. In the screenshot below, we show you how the swap should look. Select the amount of tokens you want to swap using our cross-chain bridge. If this is your first time using the bridge, this will be a two step process in MetaMask. The first transaction will be to approve the token, the second will be to initiate the actual transfer.
There will be a transaction fee associated with the swap. Remember, before you swap your tokens from Ethereum to BSC, you must have first set up a wallet to receive Binance Smart Chain tokens.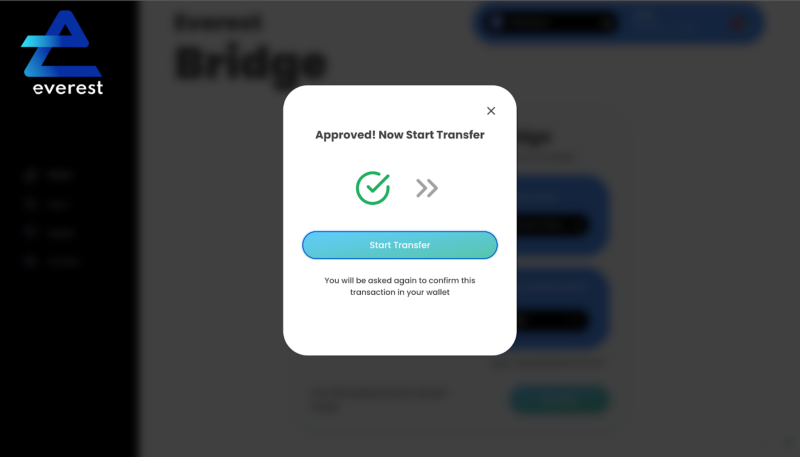 Step three — Make ID tokens visible in your wallet
So, if you're an ID token holder and you want to explore moving your tokens to Binance Smart Chain through our bridge, check it out https://bridge.everest.org/
Source: /everest-tokens-to-bsc/
About Everest:
Everest is a licensed crypto custodian with its own high-speed blockchain, and the world's first global and programmable stablecoin. Everest offers its users global fiat-in/out to crypto, a portfolio of financial services, including crypto trading with an access to 200+ coin pairs, international remittances, earning and borrowing, foreign exchange, and staking. Its unique biometrics-based digital identity platform empowers users to digitally verify their identity, and selectively share proofs, credentials and attributes.
More About Everest
Website| Twitter | Telegram| Reddit
About RelayChain
RelayChain enables fast, secure and low cost cross-chain token transfers between the worlds leading blockchains. The platform offers Bridging as a Service (BaaS) to partner networks and dApps wishing to expand their footprint beyond a single chain. RelayChain currently supports bridges between any combination of Cronos, Harmony, Moonriver, IoTeX, Ethereum, Polygon, Binance Smart Chain, Fantom, Avalanche, Shiden and HECO. Multiple popular networks will be added in the near future. A unique feature of RelayChain is that once a token exists on our platform, it can be bridged to any other EVM in our list of networks. This can be done in one step without need to return to the parent chain first. This represents a major feature of speed and convenience for all of the users. The RELAY token holds high utility as it will be used to reward stakers with a share of the native gas tokens collected from bridging fees. It's a deflationary token; the more transactions that occur, the more RELAY is bought back and burned. RelayChain can quickly enable any project's tokens to be bridged at no cost to the project.